2019 Award Winners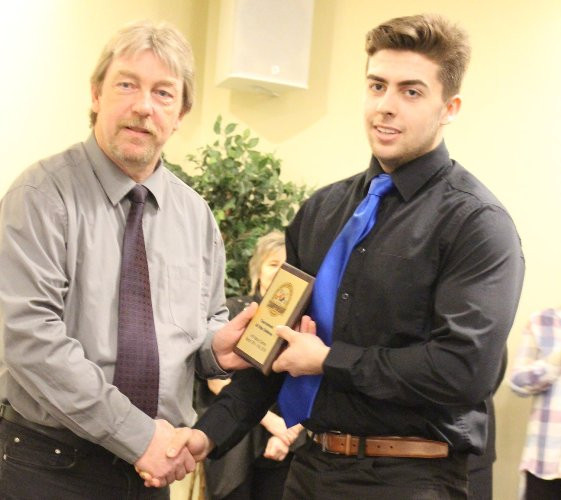 Sunday March 31, 2019
Here are the list of award winners at the 2019 tournament:
All-Star Team:
Josh Simpson (G) - NB
Andrew Pearce (D) - HN
Dominik Reid (D) - NB
Will Hall (F) - NB
Logan Spittle (F) - HO
Paddy Thompson (F) - NB
Top Scorer - Paddy Thompson - NB
Most Sportsmanlike - Ryan McGregor - NS
Tournament MVP - Connor Faulkner - HN
Click here to check out some photos from the banquet
Did you like this article? Share it!
x
Term of use Shark Media & Sport
The content of this site is private and purely informative. The rights of a visitor to this site cannot, therefore, be derived from the content of this website. This website is operated by and was created by SHARK MEDIA & SPORT. The data contained within this website are the intellectual property of and are copyright-protected. The data herein cannot be copied or reproduced without the prior consent of or SHARK MEDIA & SPORT, other than in contexts requiring on-line searches. However, you may print out entire pages of this site for personal use. For further information about the use of this site, please communicate with SHARK MEDIA & SPORT.