All NB Final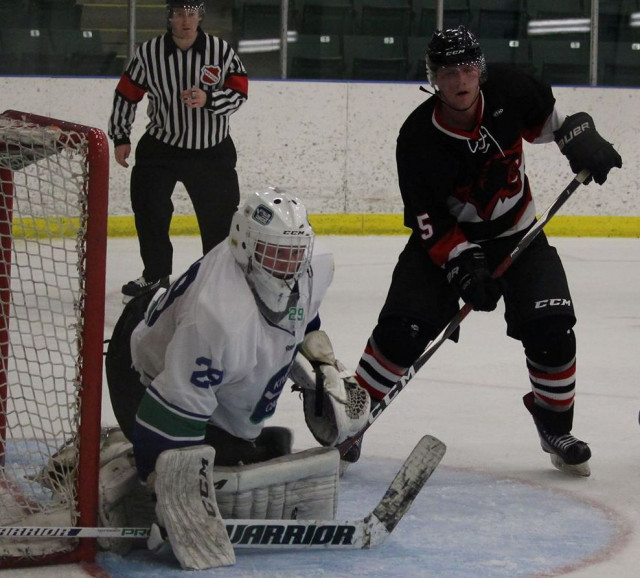 Saturday March 30, 2019
There will be a re-match of the NB provincial championship series on Sunday with the tournament host Western Valley Panthers taking on the Tri-County Rivercats in the Maritime - Hockey North Junior C Championship game on Sunday afternoon at 2pm.
The Rivercats come in after a dominant 7-1 win over the Tignish Perry's Contruction Aces (PE) on Saturday afternoon. The Aces were short staffed with a large chunk of their roster out with the flu. Although they got on the board first, the team seemed to run out of energy in the second half of the game when the Rivercats took over.
In the night game, the Western Valley Panthers also cruised to victory with a 5-1 win over the Kivalliq Canucks (HN).
The Rivercats swept the Panthers in four straight games in the NB Championship series, but anything can happen in Sunday's huge winner take all game at the Ayr Motor Centre.
Did you like this article? Share it!
x
Term of use Shark Media & Sport
The content of this site is private and purely informative. The rights of a visitor to this site cannot, therefore, be derived from the content of this website. This website is operated by and was created by SHARK MEDIA & SPORT. The data contained within this website are the intellectual property of and are copyright-protected. The data herein cannot be copied or reproduced without the prior consent of or SHARK MEDIA & SPORT, other than in contexts requiring on-line searches. However, you may print out entire pages of this site for personal use. For further information about the use of this site, please communicate with SHARK MEDIA & SPORT.